So as most of you know
I'm nocturnal due to my work schedule. My husband is one of those "normal" people who actually sleep when its dark outside. Weird.
Anyway, we have ginormous windows in our bedroom, and there are even more in our new bedroom. We also live right next to the surface of the sun, aka. Arizona, so its bright for like 27 hours a day.
You see where I'm going with this?
See? Allison + trying to sleep with blinding, heavens-are-opening-before-her, bright light = crazy and irritable. And a crazy irritable wife = a no bueno marriage.
Don't worry our marriage is great but I can no longer wait till we move to get something. I gotta get me some curtains. STAT! So I went over to tar-jay and picked up some blackout curtain liners. Those were a FAIL! They were so darn heavy that almost ripped the rod right out of the wall. Now I'm turning to my trusty internets.
Love these but at $90 a yard they are a NO.
These are a cute alternative I found on etsy but are still a little pricey.
The plain bright yellow of the next two are just as beautiful though.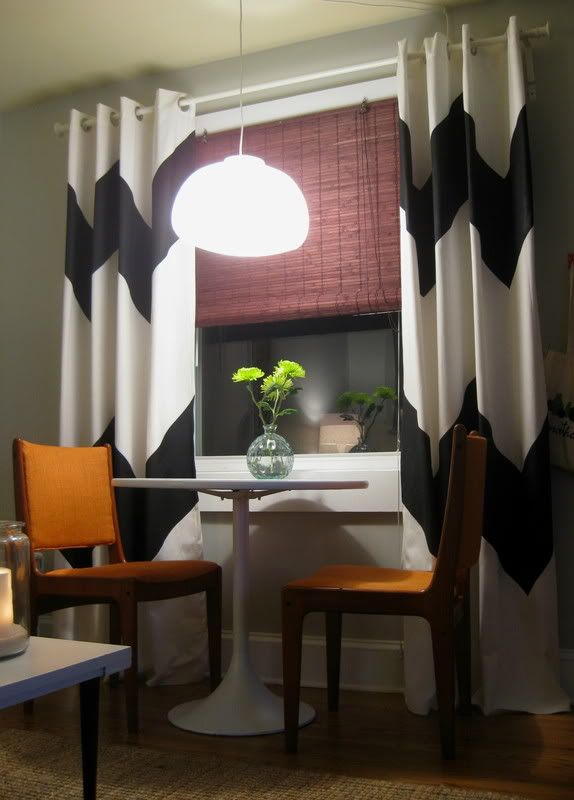 Whatever it is I need to do it NOW! I'll keep ya posted.